Descriptions of partner universities
Danmarks Medie- og Journalisthojskole (DMJX) in Aarhus (DK)
DMJX is a higher education institution offering five BA courses (with internships as part of the curricula) in Journalism, Photo Journalism, Communication, Media Production and Management, TV and Media Production and Visual Communication (Interactive Design, Graphic Design, Creative Commucation, Photographic Communication). Around 2000 students are permanently enrolled in these BA programmes with about 1200 in journalism. Furthermore, it offers a range of further
education courses. DMJX has a permanent staff of about 100 plus additional teachers from the industry. It has two campuses in Aarhus and Copenhagen.
Through the Center of Journalism Studies, established in a cooperation with Aarhus University (AU), Master courses in journalism are offered. This includes the Erasmus Mundus Journalism, Media and Globalisation joint degree master (Mundus Journalism) offered by a consortium of University of Hamburg, University of Amsterdam, Swansea University, City, University of London, Berkeley, UC-Chile, University of Technology Sydney and media partners. The DMJX/AU Center is the lead of the Mundus Journalism. DMJX has a further Education Center, and works in close cooperation with industry partners. DMJX was a founding parent of the European Journalism Training Association (EJTA), and has a broad international network including strategic partners for international projects.
DMJX brings a strong international network into the DIALOGUE consortium. Each of the BA courses at DMJX has a least one international semester programme to be offered both Danish and international exchange students. These programmes are further developed through different projects with support from the EU-ICI-ECP programmes. This covers for Interactive Design the EU-Australia mobility project INTERACTive Studios & Innovation Networks for Future Design Careers. For
journalism the following where DMJX has been European lead: The EU-Australia double degree project Europe and Australia in the World – Reporting Political, Environmental and Social Change (WORLDREP); the EU-New Zealand mobility project inclusive Journalism Initiative – Reporting Europe and the Asia-Pacific (IJI).
DMJX researchers who will be connected to the project are Jakob Linaa Jensen with the research project "Political and Democratic use of Social Media" and Kirsten Bonde Sørensen with the research project "How to integrate Design Thinking in Journalism Education". The coordinator of the DIALOGUE project, Inger Munk has been project coordinator of the EU-ICIECP projects, and is Consortium coordinator for the Mundus Journalism Masters Consortium. DMJX has run modules in "user involvement" as part of the ordinary curricula for three years with projects involving Danish Media/organisations like Danish Red Cross and Jyske-Fynske Medier.
Social media like Facebook and WhatsApp have been used. The teachers of the DMJX part of the DIALOGUE project (Annette Holm, Gitte Luk, Hans Henrik Laier) have experience in running these modules including further developing them in a cooperation with Danish media partners. Annette Holm is appointed DMJX national coordinator of the DIALOGUE project.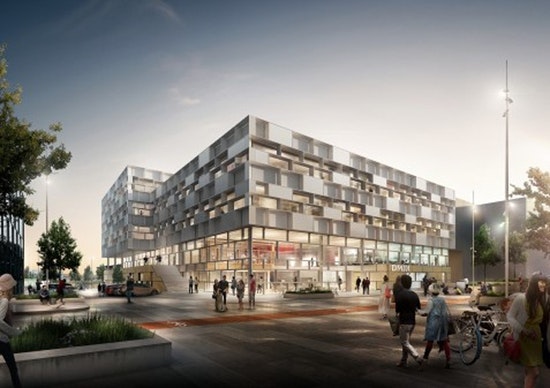 Stichting Christelijke Hogeschool Windesheim in Zwolle (NL)
The School of Journalism of Windesheim University of Applied Sciences offers a Bachelor in Journalism and serves about 500 students. Its regular staff numbers 30, plus additional teachers from the industry. It names Constructive Journalism as one of its spearheads, alongside Cross-Media Journalism and Entrepreneurial Journalism. As of 2016, the School of Journalism has incorporated constructive elements of journalism into its four year curriculum. Furthermore, the curriculum offers an international minor program of 30 ECTS in constructive journalism: 'Going Constructive'. The program is being run by the school's Coordinator of Constructive Journalism Karel Smouter, former deputy editor-in-chief of the Dutch constructive journalism platform De Correspondent.
In 2017, the Department of Business, Media and Law has appointed Dr. Liesbeth Hermans as Professor of Constructive Journalism. She contributes to the minor program as well as to specific research in the field of constructive journalism and its effects on audiences, in which students participate. Other communication scientists the school employs, are both active as researchers for the lectorate and as lecturers throughout the Bachelor program. Their fields of expertise cover constructive journalism and extend to associated areas such as media effects, news framing and
disinformation. Their research results in contributions to international scientific publications and conferences. Dr. Hermans closely collaborates with Dr. Nico Drok, Professor of Media and Civil Society at Windesheim and president of the European Journalism Training Association Nico Drok will be the Internal Evaluator of the DIALOGUE project.
Under its Coordinator of Constructive Journalism, the school has introduced the so-called SUPPORT method throughout its entire curriculum, which helps students to apply constructive elements of journalism to their professional products. The School of Journalism is the first school of journalism worldwide to do so. In 2016, Windesheim University organized and hosted the first worldwide Conference on Constructive Journalism.
The School of Journalism participates in an Erasmus+ exchange project with the
Institute of Leadership and Communication Studies in Rabat, Morocco. Within the framework of the European Journalism Training Association (EJTA), lecturers and students contribute to the European factcheck project EUfactcheck.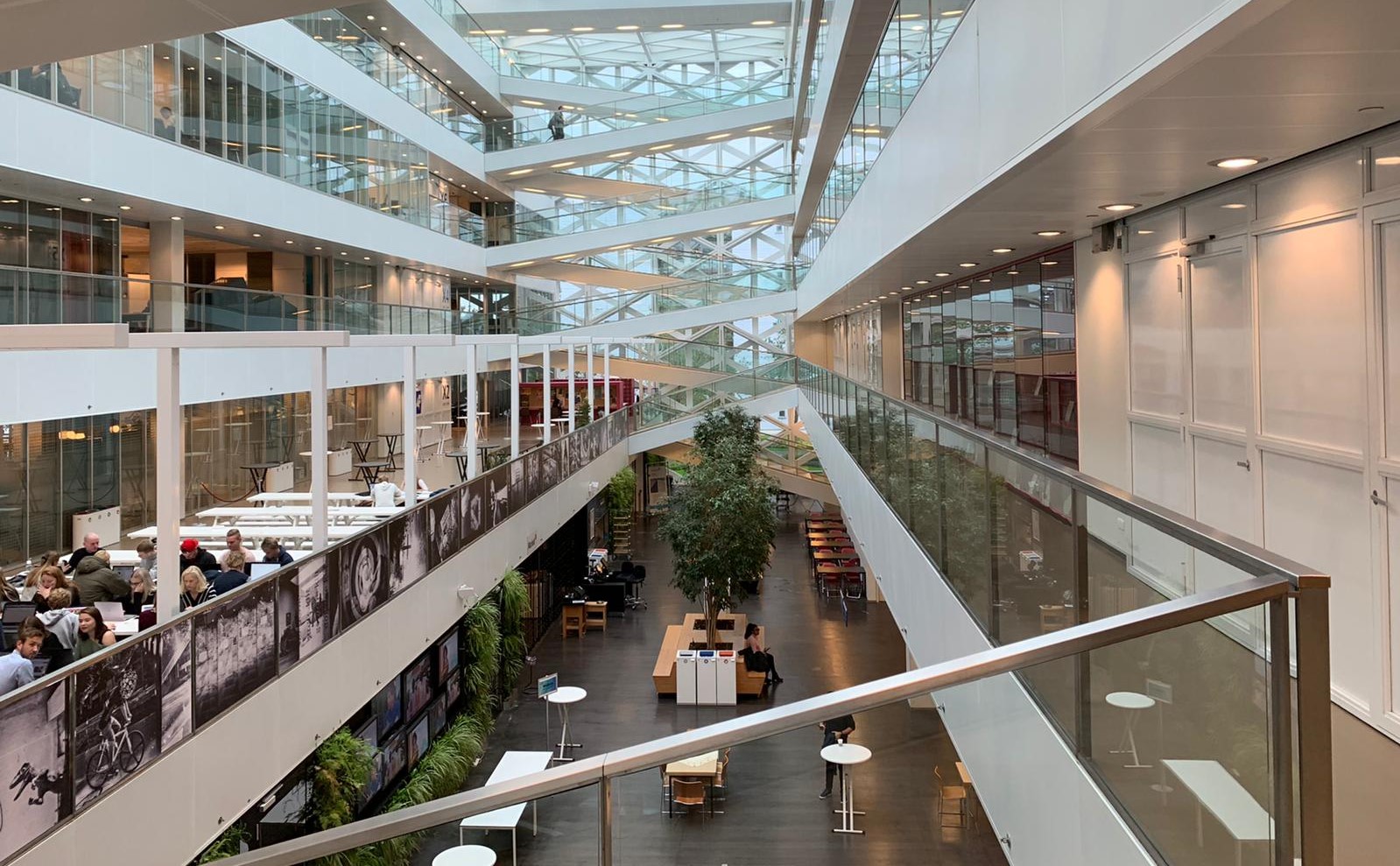 Hochschule der Medien in Stuttgart (DE)
HdM is a university of applied science focused on the field of media. It offers 16 bachelor and 8 master programs related to a broad variety of professional fields in the media and creative industry, including media management, information design and journalism. 140 professors are teaching about 4,800 students. Additionally, HdM runs several minor programs taught in English for incoming students from Europe and beyond. The DIALOGUE strategic partnership is embedded in the international minor program "Journalism & Communication Management".

As a media university, HdM provides its students and teachers with up-to-date technology in all fields of media production, including a digital newsroom and a state-of-the-art television studio. It has a special expertise in running multimedia newsrooms for educational purposes. The edit.Lab, HdM's digital newsroom, has been in operation since 2008. It publishes the student's work on www.edit-magazin.de and also on social media.

Last but not least, HdM is experienced in managing international cooperations both in teaching and in strategic partnerships. HdM is the coordinator of the strategic partnerships "European Media Cloud Campus" and "MOOC Accessibility Partnership" and partner in the strategic partnership "Creative Industries Global Network" (EU programme).
Thirteen international lecturers take part in DIALOGUE.